Internally Fed Rotary Drum Screen
IRDS internally fed rotary drum screen is the equipment for medium flow, medium low solid rate wastewater. It is compact sized, completely closed and low malfunction machine, which is solid-liquid separation device for normal wastewater. The cuneal or punched type filter can be choose with the machine, the most common aperture is 0.25~6mm.

The drum screen is supported by four rotating wheels, and the horizontal rotation is driven by TEFC reducer, roller chain and sprocket. The spray system is automatically sprayed with water. The one piece structuredesign, solid structure, the high quality stainless steel materials, to ensure that the equipment can long-term trouble-free operation, low energy consumption simple maintenance, reduce the process after the processing load.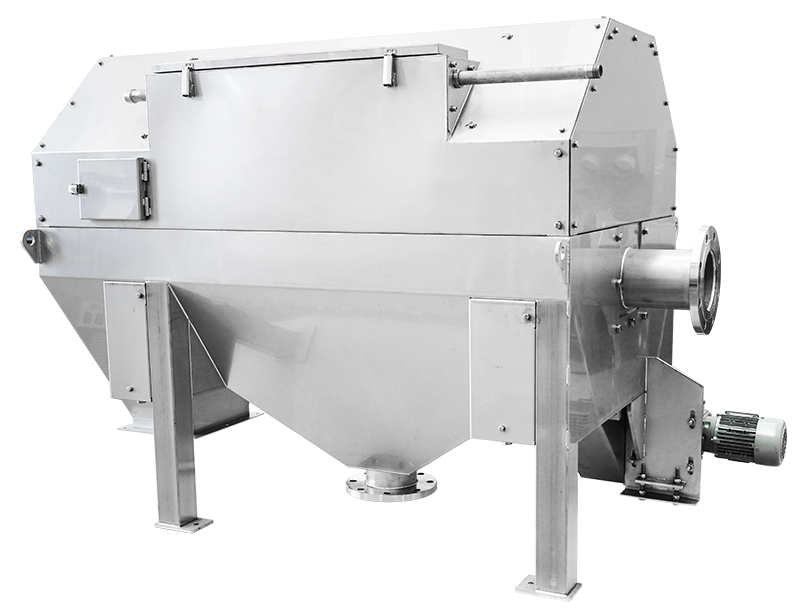 Applications:

Municipal Sewage treatment,Papermaking wastewater,Water Treatment Plant,Leather industry,Beverage industry,Slaughterhouse,Pharmaceutical wastewater,Food industry,Petrochemical industry.

Structure:

Product Feature:
1.SS304 stainless steel member;
2.One piece structure;
3.TEFC drive system;
4.Anti-corrosion roller chain;
5.Cylindrical roller bearing and UHMWPE wheel assembly;
6.Screw blade;
7.External spray system;
8.Sealing cover plate;
9.Design of drain pan and slagging discharge;

Optional:

1.SS316L stainless steel member;
2.Drum screen with ribs;
3.Internal spray system and spray unit;
4.Oiler for chains;
5.Control system: C/W starter,Time controller forr spray system,frequency converter;

Picture show: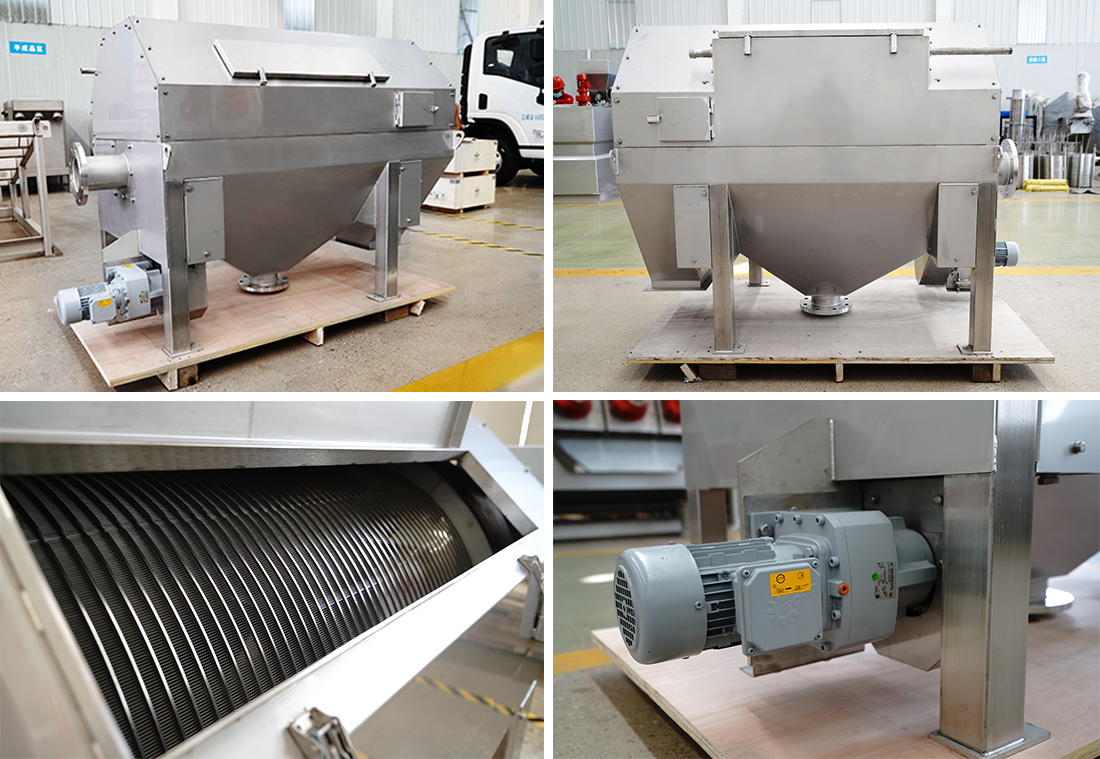 Parameter: